| | |
| --- | --- |
| Purchase | |
Kendra Dixson sells art cards, reproductions, wholesale for retailers, corporate cards, and corporate gifts. Kendra creates paintings from the whimsical to the realistic. By printing her own cards and reproductions, she is able to provide a wide variety of designs so there is something for everyone. Kendra's cards and reproductions are high quality and professional.
Most designs on the artwork pages can be ordered as art cards or as matted reproductions. Shipping and applicable taxes will be added to prices. All prices are in Canadian dollars.
KendraArt accepts Visa, Mastercard, and American Express.

To make a purchase or call her at 250-862-4958.
For your protection, do not email your card number. Thank you.
Art Cards:
All art cards are blank on the inside.
Art Cards
Size
Price
Regular or square cards including envelope
(minimum 5 cards per design for bulk orders)
5½x7½
or 5½x5½

$3.50 each
6 for $19
10 for $30
20 for $55
40 for $90
50 for $100
100 for $175

Long cards including envelope
4¼ x 9½
$5.00 each
5 for $20
Reproductions:
KendraArt's high quality fine art reproductions are printed with an Epson Pro4880.
| | |
| --- | --- |
| Print Characteristics | Price |
| 4½x6½ image in an acid free 8x10 double mat | $24 |
| 7x10 signed image in an acid free 11x14 double mat | $45 |
| 7x7 signed image in an acid free 12x12 double mat | $45 |
| 4x12 signed image in an acid free 10x18 double mat | $50 |
| 10x14 signed image on watercolour paper | $50 |
| 14x21 signed image on textured fine art paper | $80 |
| 16x23 signed image on textured fine art paper | $100 |
The Ultrachrome® inks combined with archival paper create images with a lightfast rating of 64 to 92 years. These quality reproductions come with acid free foam core backing and matting is done with museum conservation mat board.
Each reproduction is individually labeled with the type of paper and ink used.
Other sizes and custom orders are available.
or call 250-862-4958 to request a quote or place an order.
Wholesale:
Wholesale prices are available for gift shops and galleries.
Kendra Dixson sells her reproduction art cards in galleries and high-end gift shops in destination resorts in North America. To see a list of current retailers, please visit the gallery page.
Please call Kendra at 250-862-4958 for more information on wholesale.
Corporate Art Cards:
Show your clients that you care with personalized art cards. Your colour logo and contact information can be printed on the back of the card. Use them as invitations, thank you notes, and for special occasions. Since Kendra makes her own cards, she is able to customize the corporate art card to suit your needs.
Choose a design from the KendraArt collection of regular or square sized cards.
Add your colour logo with no set-up fee: just email your logo to KendraArt to be added to the back of the card for free.
$1.50 each ~ minimum order 500, or
$1.60 each ~ minimum order 250, or
$1.75 each ~ minimum order 100
add $0.10 per line per card for customized text on the inside of the card
includes envelopes
Corporate GIFTS:
Consider ordering fine art reproductions as thank you gifts at your next convention or business meeting. KendraArt offers a discount to Corporations or businesses for orders of matted or framed reproductions to be used as corporate gifts. The back of each print has a personalized sticker with a custom message of your choice.
Interior Designers:
Kendra's framed artwork can be found in Condos in Fernie and Big White including Pinnacle Ridge Resort and Timberline Lodges. Discounts are available to Interior Designers and Developers who wish to purchase multiple KendraArt reproductions for their projects.
Kendra's painting of Tulips in the Kitchen: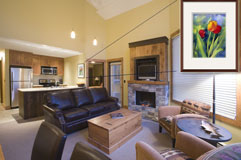 Juniper Timberline Lodge, Fernie, BC
Please inquire for more information.
Commissions:
Kendra Dixson has painted commissions for Sun Peaks Resort, the Okanagan Wine Festivals, the Royal Canadian Mint, and her original watercolours have made their way into private collections around the world.
Kendra was commissioned by the Royal Canadian Mint to design two coins for the 2014 O Canada silver collector's series. Her designs were chosen for both the limited mintage 1/2 oz. Fine Silver Coins O Canada 10 Coin set as well as the 1 oz. Fine Silver Coins O Canada 5 coin set.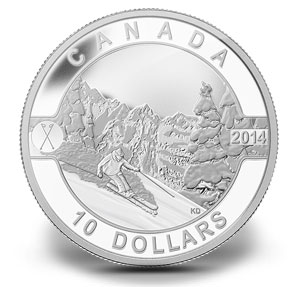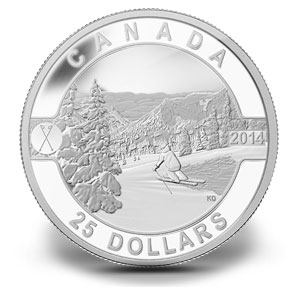 Read more about Kendra's coins...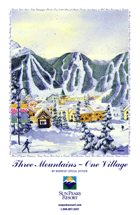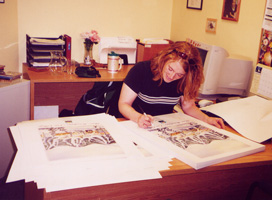 In 2002, Kendra painted the picture for the official Sun Peaks poster titled "Three Mountains ~ One Village".
Peaks Media Inc. was hired by Tourism Sun Peaks to design this anniversary edition poster and Peaks Media then commissioned Kendra to paint the feature picture. Six originals were painted from a collaboration of inspiration between the artist and designers. 5000 posters were printed; 500 were signed.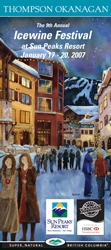 In 2006 she was commissioned to paint the cover for the Okanagan Spring Wine Festival guide (below) and the next year one of her paintings graced the cover of the 2007 Icewine Brochure (right).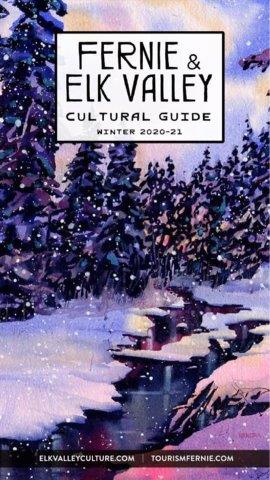 One of Kendra's paintings was also selected to grace the cover of the Fernie & Elk Valley Cultural Guidebook in winter 2020-2021.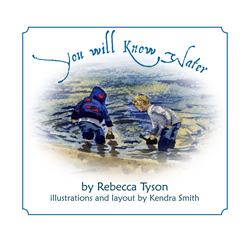 Kelowna author Rebecca Tyson commissioned Kendra to paint ten original watercolour paintings to illustrate her children's storybook "You Will Know Water".
The story is about discovering water with her twin boys on a camping/canoe trip in beatiful British Columbia. Two small private editions were printed in 2007.
View more examples of Kendra's commissioned paintings...
Custom Design:
As well as providing the artwork, Kendra can design your custom brochures, posters, business cards, etc. Kendra has a diploma in Digital Media Design and she teaches interface design, Flash animation and database web development at the Centre for Arts and Technology in Kelowna, BC. You can visit her graphic design website at KendraGraphics.com.
Purchase:
To make a purchase or call her at 250-862-4958.
All artwork on this website is copyrighted. All rights reserved by artist Kendra Dixson.